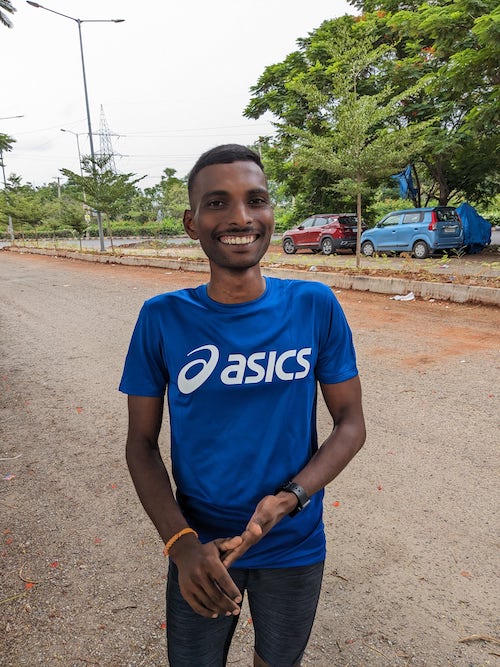 Sai Kumar Limmada
Hyderabad
Running Group:
Hyderabad Runners (Alwal Runners)
I am Sai Kumar Limmada and I run actively with the Alwal Runners group in Hyderabad. I am originally from a village near Srikakulam in Andhra Pradesh. I work in Hyderabad and running has been a passion since childhood.
I have always enjoyed running and have always felt happy after a run. I also help others in preparing for the gruelling physical examinations as part of preparation for roles in Army, Police etc.
Looking forward to the event; it's also my first ever pacing assignment too. Good luck everyone.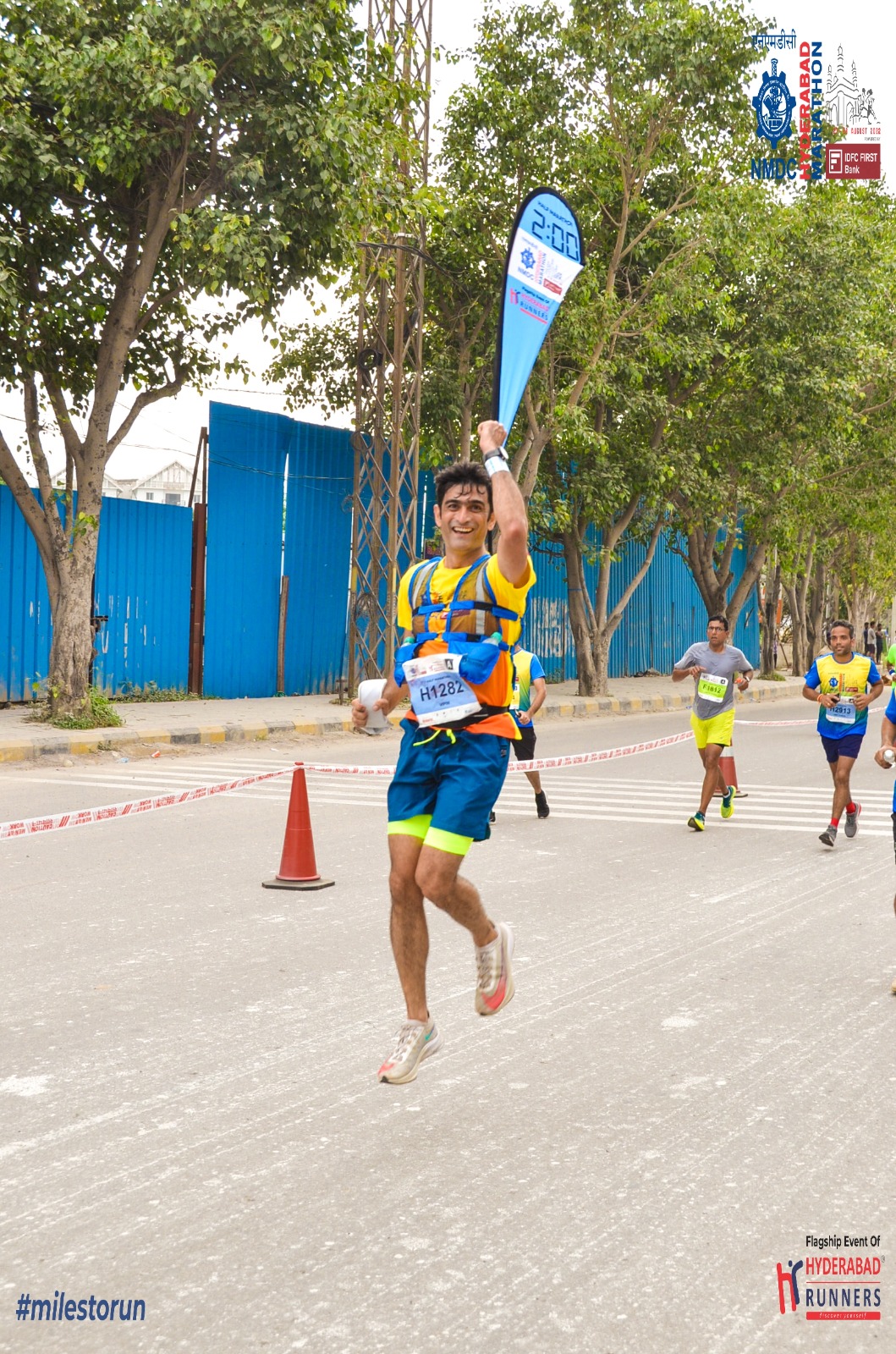 Vipin Tyagi
Hyderabad
Running Group:
Hyderabad Runners
Vipin is a seasoned runner and has been running for over 5 years now. He's known for his consistency. He trains hard and runs harder. He has paced at quite a few events - he paced the 02:00 hours half-marathon bus at last year's event. Vipin has also paced the annual Hyderabad Runners' Club Run event as well.
Vipin has a personal best timing of 03:18 for a full Marathon. He achieved this timing at the Ahmedabad Marathon 2022. He views pacing as a way of giving back to the running community.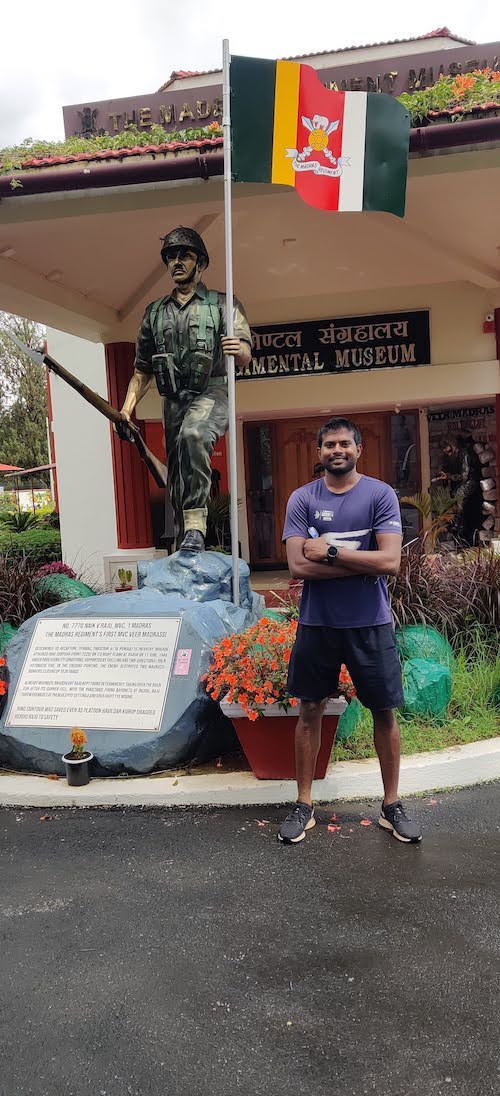 Yeruva Srinivas
Hyderabad
Running Group:
Hyderabad Runners (Secunderabad Runners)
I am Yeruva Srinivasareddy. I started my running saga with HR , learnt many things about running and active lifestyle. After that I moved to Chennai and started trail running,hiking and outdoor lifestyle.
Biggest achievement in running is 100 Miller in Dec2019 at panoramic ultra , Thailand. Couple of 100 km runs and 80 km runs in India.
The Hyderabad Marathon is the biggest runners festival. Happy to be part of this festival is my biggest achievement ,this platform gives me a perfect platform to help fellow aspiring runners to reach the finish line.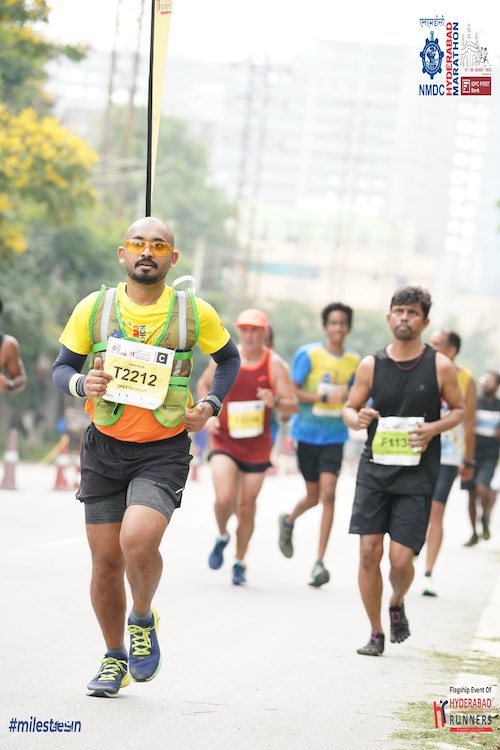 Rakesh Raut
Hyderabad
Running Group:
Hyderabad Runners (ECIL Runners)
I am Rakesh Raut software engineer by profession. My running Journey started in 2015 and has become my lifestyle.I have been pacing the Hyderabad Marathon since 2020 for Half Marathon and 10k buses.I represent Isha Vidhya Run and Run for Girl Child charity event as brand ambassador.I have completed 5 full marathons with personal best 3 hrs 36 mins and 4 Ultra Marathons(50 kms). Completed 30+ half marathon with the personal best 1 hr 29 mins. Also completed a few 10k races with the personal best 43 mins 20 secs.I am thankful to Hyderabad Runners for giving me an opportunity to pace and honour to help fellow runner's in accomplishing their personal best.
At the NMDC Hyderabad Marathon 2023, my strategy is to follow negative splits with 6:00 mins average pace in the first segment and 5:50 mins average pace in the second segment. Let's enjoy the camaraderie on the track.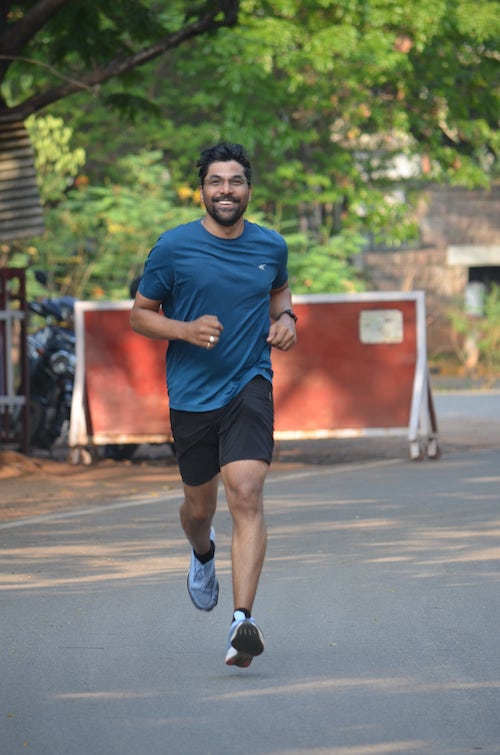 Sravan Dwibhashyam
Hyderabad
Running Group:
Hyderabad Runners
I am Sravan Dwibhashyam, a Senior Manager by profession working in an IT Firm based out of Hyderabad and an Athlete by passion.My running journey began in Bangalore in 2011, but it was in 2014 when I joined Hyderabad Runners that my life truly transformed.I helped people achieve their targets and milestones in running. I always love to accompany people to make the run interesting and injury free.So people call me a 'Social Runner'.I have participated in numerous Half and Full Marathons in Hyderabad Course and Outstations Route, and each run has been a phenomenal experience.
The Hyderabad route is one of my favourite courses. I have paced many runs earlier for Hyderabad Marathons.I am grateful again to Hyderabad Runners for giving me this opportunity and hope to help my co-runners in accomplishing their goals....
I will be pacing for 10k - 60 Min bus in NMDC Hyderabad Marathon 2023, I will be keeping the Positive Splits strategy with 5km in 29:30 (5:50/5:55) and other 5km with 29:50 (6:00/6:05).
Read More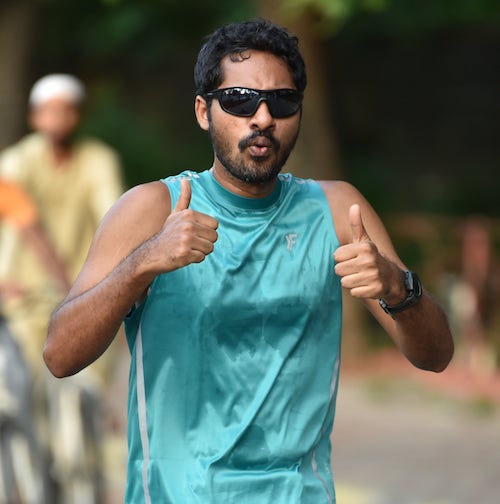 Anil Kumar
Hyderabad & Chennai
Running Group:
Hyderabad Runners
I am Anil, a passionate long-distance runner and cross-country ultra cyclist known for my endurance and unwavering dedication to fitness challenges. Over the years, I have achieved impressive personal bests in various running distances. I completed a 5K in 20 minutes and 25 seconds, a 10K in 45 minutes and 26 seconds, and a half marathon in 1 hour and 52 minutes.My commitment to fitness goes beyond personal achievements. I actively participate in running and cycling events that support causes close to my heart. As a Run Ambassador for various running events, I strive to make a positive impact on society through physical activities. Engaging in fundraising campaigns and community-driven initiatives allows me to combine my passion for fitness with my desire to contribute to a greater cause....
I am thrilled to announce that I will be participating in the upcoming NMDC Marathon as a pacer for the first time. Taking on this role means I will be leading the 10K 70 minutes bus, guiding and motivating a group of runners to complete the race within 70 minutes. This opportunity fills me with excitement and a sense of responsibility, as I eagerly look forward to supporting and inspiring my fellow runners throughout the race.
To ensure an effective pacing strategy, my plan is to maintain even splits during the race. I will aim to maintain a consistent pace, evenly distributing my energy over the 10K distance. By adopting this strategy, my goal is to assist the runners I am pacing in achieving their goals and finishing the race strong. My meticulous approach to pacing reflects my dedication to providing the best possible support to my fellow runners and contributing to their success.
Read More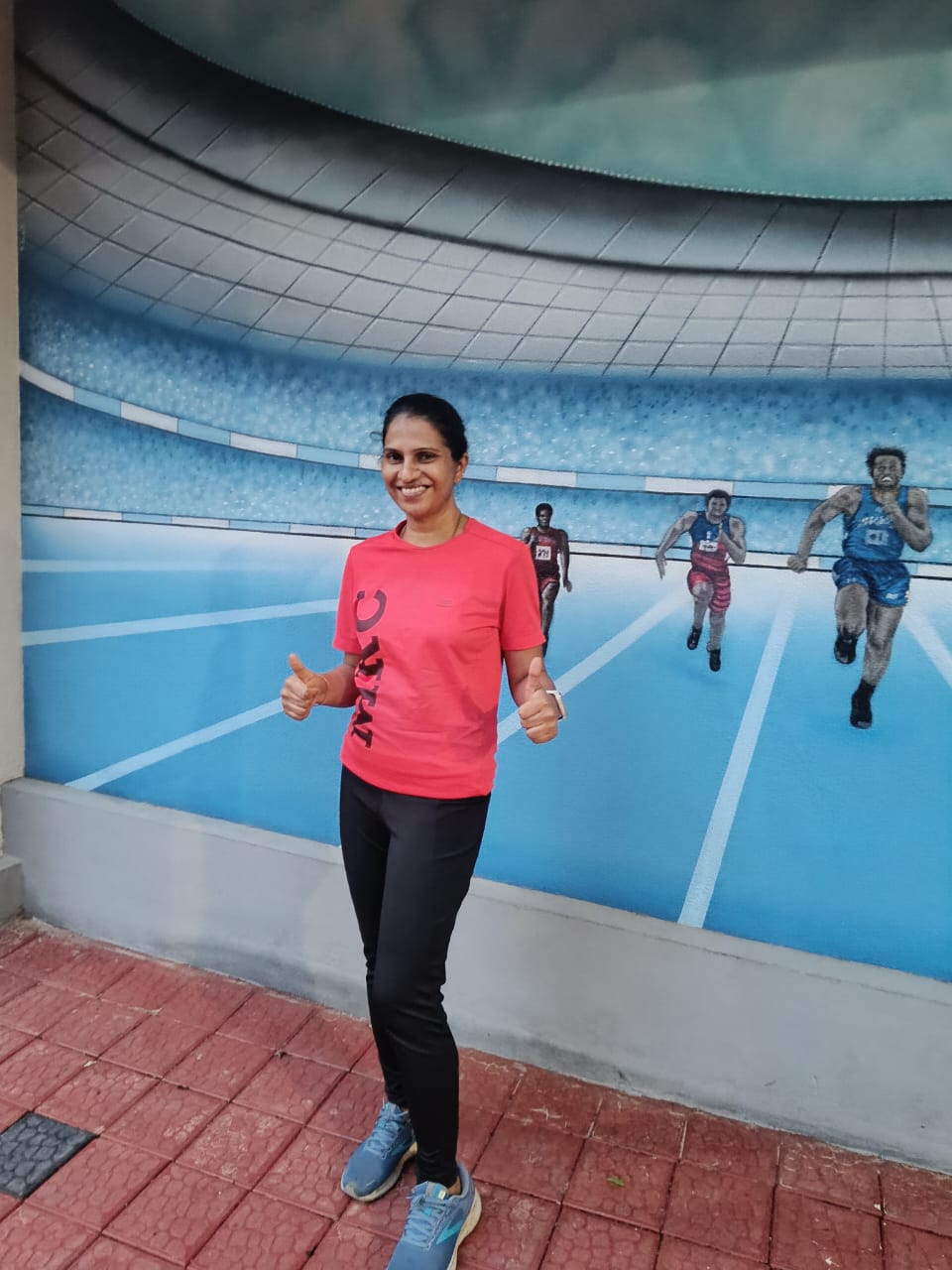 Dr. Anupama Rao
Mangalore
Running Group:
Mangalore runner's club, Mangalore
My running journey started way back 2013, Oct 30 to be precise. Initially it was my weight gain post delivery which motivated me to go for a brisk walk and then to save time I started running. Job and family commitments forced me to pick up time management. I am blessed to have an understanding husband who is also a runner, a caring mom in law and a motivating son.I used to run almost everyday which led to a lot of injuries but my love for running never allowed me to quit running. Recently I turned myself into a barefoot runner. Now, I am a part of the running community of mangalore- Mangalore runner's club ( MRC) where I am encouraged and inspired to set new goals. ...
I am also training under running coach Shreyas Karnad from bangalore.
This is going to be my first 10k run as a pacer in hyderabad and i am super excited about it. My running strategy will be simple. I'll try to maintain my pace of 7 min / km. On climbs I ll not exert much but climbing down I ll be little faster.
Read More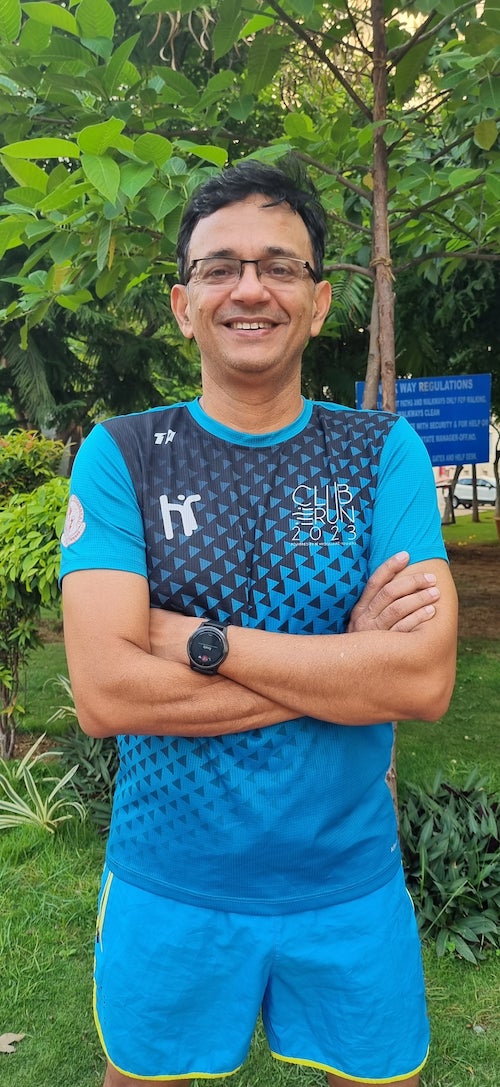 Ajay Kalhan
Hyderabad
Running Group:
Hyderabad Runners (Serene County Runners)
I started my fitness journey by starting to bike ride in 2016. I then added running as part of my regime and ever since I have been active. I have completed four full marathon's starting with the Hyderabad Marathon in 2018 and most recently ran the Apollo Delhi Marathon in Feb 2023. I have also completed two 200 KM bicycle rides and love to ride and run.I run 5 days a week and enjoy shorter as well as longer distances. I love to help others achieve their goals and help them get fit.Most recently, I have been a mentor for the Outdoor Kids Summer Camp for kids for 8 weeks and love the energy that the kids bring....
I am training an individual right now to achieve a Half Marathon target of 150 minutes (2.5 hrs)Pacing is something I love as well and have paced twice in the last 5 years. I am sure if you join me to run 10K in 80 min, you will enjoy running with me and achieve your goal as well
Read More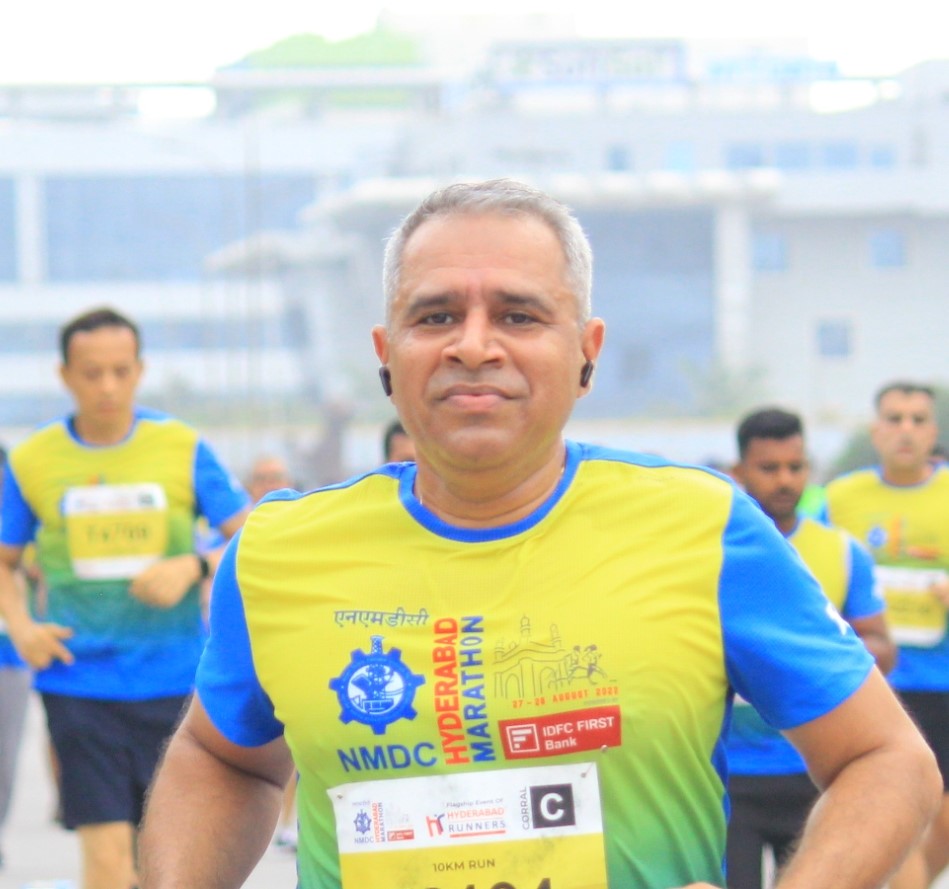 Rajeev Ojha
Hyderabad
Running Group:
Hyderabad Runners
Rajeev embarked on his running journey ~2018 when he participated in the Tata Steel Kol 25K. The running bug had bitten him, but unfortunately, it went into hibernation much sooner than expected. It was only during Covid that he realized the importance of health and fitness and picked up the threads from there -since then there was no looking back… right from his daily cardio exercises, cycling, and not to forget the midnight runs After a few months of hard work, I started seeing things back on track..!
With regular exercises in place during 2021-22, he participated in multiple virtual runs which was his motivating factor. Until now has completed over a dozen 10K runs , and running is now his 'My time.' ...
During the last year 2022 NMDC run, in order to improve his speed & timing started following a pacer, which not only helped him complete his run on time but enjoyed every bit of it. So, come join his bus!
Would like to express his gratitude to the prestigious NMDC Hyderabad Marathon 2023 and Hyderabad Runners where it feels great to be a part of this event to help others achieve their goals. Equally delighted to be picked as a pacer although the pacing experience will be new, nonetheless remember to listen to your body, stay mentally resilient and embrace the incredible journey that it represents. Good luck!
Read More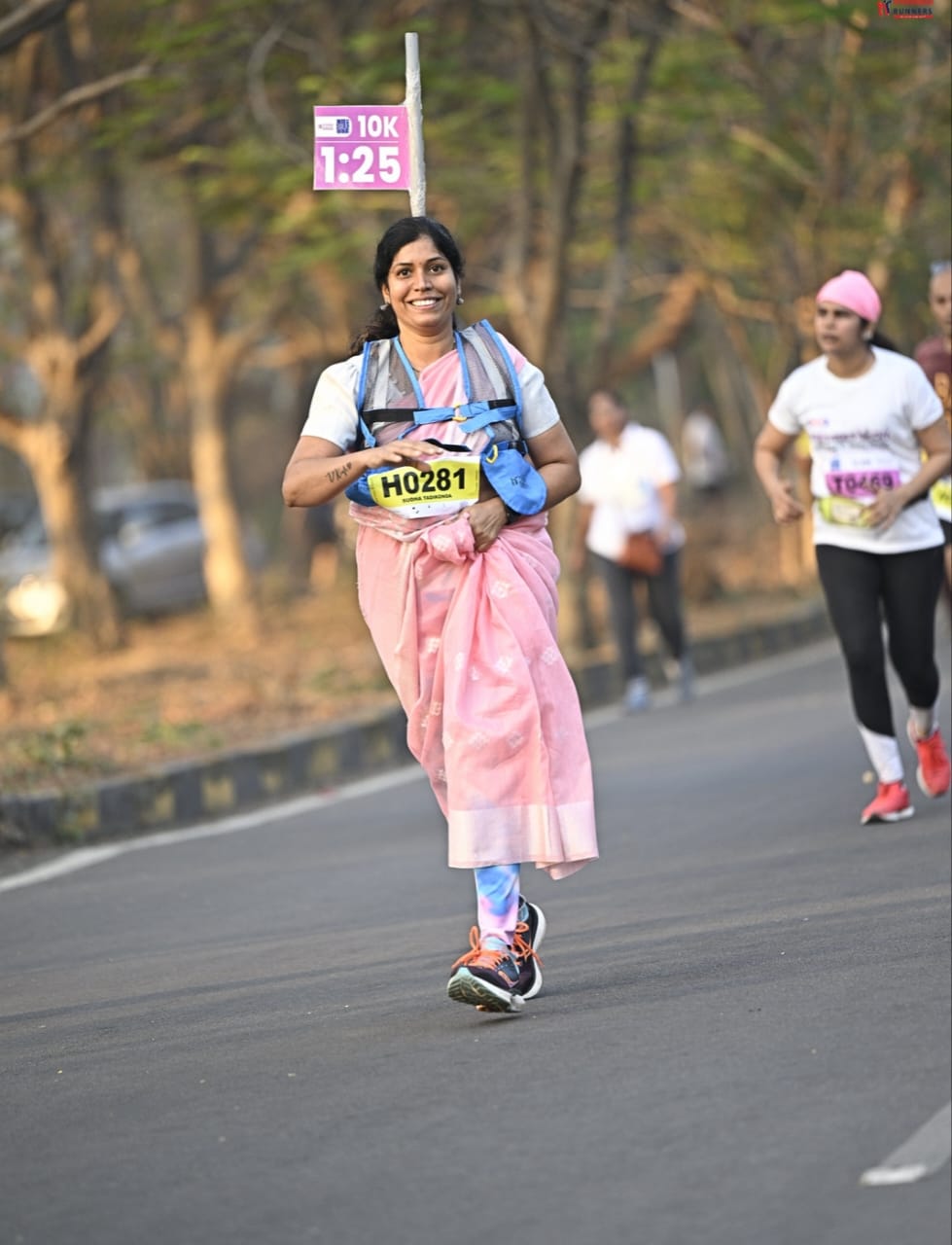 Sudha Tadikonda
Hyderabad
Running Group:
Hyderabad Runners
I am Sudha Tadikonda, popularly known as the Saree runner ...
A proud mom of two kids, I started my running journey in 2021 when I participated in a 5k run.Thereafter, I joined Alwal Runners, a part of Hyderabad Runners.I signed up for the train and shine event. In Dec 2021, I participated in AHM 10k and after that I trained for HM and ran my official maiden HM in club run 2022.I have raced in several events subsequently. I began running 5k in saree, but after constant encouragement from others, raced 10k and eventually 21k in TMM 2023.
I have placed 10k events as a 90 min pacer thrice.
I love the pacer's role as it gives me an opportunity to meet and help so many newbies finish the 10k smoothly in the given time. ...
My 10k bus is known for camaraderie and bonhomie. I promise the NMDC 10k 90 min bus will be fun-filled ensuring I take all my fellow runners to the finish like just 30 sec short of 90 min. There will be sufficient hydration breaks and the strategy will be to walk/run and enjoy the route together.
Read More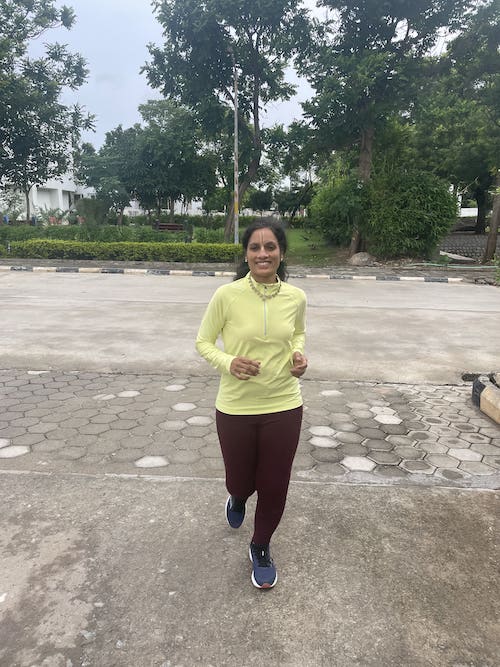 Saritha Narmeta
Hyderabad
Running Group:
Hyderabad Runners
Ultra Marathoner,Super Randonneur,Tri Athlète Mountaineer, loves running and being outdoors taking new challenges and always believes in inner strength.
Hyderabad has such a beautiful Running course starting from scenic Hussain sagar lake and takes you through Secretariats, ,Raj bhavan road and crosses through KBR National park, you will get into the beautiful Central University Campus and then to Balayogi Stadium. Earlier, I had a wonderful experience pacing Run For Girl Child 10 km run, To pace a 10k run, I don't start too fast – and aim for even or negative splits. Once we have established our average pace, start the 10K several seconds (usually 5 to 10) slower than our goal pace. Steadily increase the pace until we are running at target pace by mile 3 or 4; then run our fastest in the final mile....
Bottom Line on Pacing a 10K: The rule is to avoid overexerting yourself in the first two miles and aim for even or negative splits. Approaching your run with negative splits will help you steadily expel your energy throughout the race while maintaining a steady pace.
Read More